Be honest. How many of you would trust a friend to completely redo your home decor while you're out of town for three weeks, especially when that friend plans to do most of her shopping at thrift shops and consignment stores?
Well, Stephanie Peters did when she invited Linda Marx, an independent-minded bargain-hunting maven, to have at it.
"I wanted the challenge to do it as inexpensively as I could," said Marx, who loves nothing better than finding a cast-off sofa here or discarded end table there. "They're little orphans. I like giving them a home."
Peters, a Sunnyvale marketing consultant, wanted a home makeover that "shows my personality," emphasizes comfort and reflects her penchant for all things Asian.
She lives in an Eichler, the 1950s-era, one-story homes with open floor plans, atriums and courtyards. Mid-century modern furnishings are experiencing a resurgence of popularity these days, but Marx was reluctant to shop in that direction: "I lived through that" era of design, Marx said, "and I didn't particularly like it then."
And with popularity often comes a big price tag, and that simply is not Marx's style. Marx promised she could completely swap the decor of the living, dining and family rooms for a grand total of $4,000, which included everything from furniture delivery to moving lighting fixtures. (That would buy mid-century purists one Eames lounge chair and ottoman, thank you very much.)
The last time the house had a makeover was in the early 1990s, a few years after Peters bought it. As was the style at the time, she decorated with a palette of black, white and chrome, including white marble flooring in the living and dining rooms. But over the years, the space had grown tired and cold. And Peters had little time to pay attention to it. She made brief attempts at repainting the interior, but when her artwork came down, including her collection of Asian masks, she never put it back up. In her entry hall, all she had was a plant.
"All right, enough," Peters told herself. "I entertain a lot. I'm sick and tired of people coming over and I'm embarrassed."
She called Marx, who calls her fledgling redecorating business "Shoestring Design." The women became friends through Marx's son, who worked with Peters years ago. Peters had been to parties at Marx's house and while there, couldn't help but admire her home. She asked for help on hers.
"I said I wanted modern and Asian," Peters said.
"I wanted the house to feel warm and nice," Marx said.
"I wanted chrome bar stools," Peters said.
"I didn't bother with it," Marx said.
"Never mind," Peters conceded. "Do it."
With that, Peters cleared out the entire living, dining and family rooms of furniture, handed Marx the key to the front door, and took off for three weeks.
"I had never done Asian before," Marx confessed.
She began her thrift store circuit up and down the Peninsula, stopping in the Salvation Army on Winchester Boulevard in San Jose, where she found a dining room table and chairs for $149; to the Consignment Store in Westgate Mall in Saratoga, where she landed a living room sofa, and the Goodwill on Almaden Expressway in San Jose for the Asian bar for $89. She bought a bamboo wall hanging at Cost Plus World Market for $49, Asian coin wall hooks for $3 from Savers in Redwood City for the entryway, a coffee table from Not Too Shabby in San Jose for $49. A large Persian rug ($120) that covers the cold marble floor came from D.G.W. Auctioneers and Appraisers in Sunnyvale.
Marx mined Peters' garage for lost treasures, pulling out her old trunk and a collection of masks. She hung Peters' prints and some Chinese silk panels she had bought at auction and arranged everything just so. For finishing touches, she displayed martini glasses on the bar and filled a glass vase in the kitchen with fortune cookies.
Then she waited. "I was sweating bullets when she came home," Marx said.
"I stood in awe in the entryway for 30 seconds," Peters said. She barely recognized the place. "I walked back in three or four times. There was so much and it had changed so drastically."
Peters loves her new decor and "everyone who comes to my house is flabbergasted. I've had wonderful feedback."
Now on to the bedrooms! As soon as Peters leaves town, Marx will be ready.
If you like bargains and didn't see the story Desiree and I wrote about the Asian fretwork chairs we bought for a bargain price at Not Too Shabby, read this: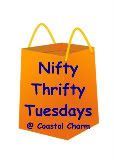 Here's the complete slideshow:
Get the flash player here: http://www.adobe.com/flashplayer